A One Man Folk Industry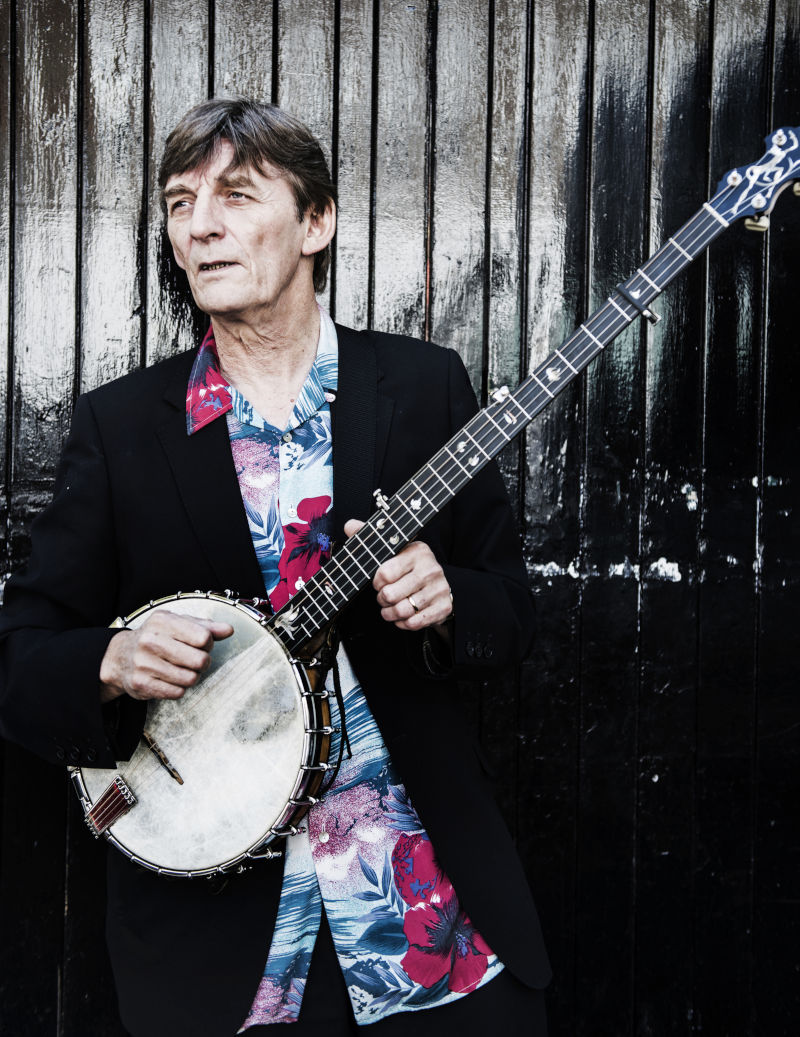 "There's a very good reason why Pete Coe's career has been such a long and successful one: this is a man who never rests on his laurels and who is constantly looking for new angles from which to approach his music. In addition he's an extremely competent singer, musician, arranger, step dancer and a stage performer of rare ability…" John Waltham, Living Tradition.
Pete Coe has had more than 50 years of music making on the English folk scene. His contributions include traditional song research, song writing in traditional style, the founding of several seminal bands (the founder member and visionary force behind The New Victory Band, Bandoggs and Red Shift) plus solo and duo performances, dance calling, recording, field research, local folk activism in Ryburn Three Step and teaching at various levels. Together with his wife, Sue, he received the Gold Badge Award from the English Folk Dance and Song Society (EFDSS) in 2016 for their outstanding contributions to folk dance, music or song.
THE ROAD TO PETERLOO

2019 was the bicentennial year of the Peterloo Massacre in Manchester, and I toured with Brian Peters and Laura Smyth performing "The Road to Peterloo". The last performance was to a packed house in the Square Chapel in Halifax on 3 November. Although we had a couple of requests for more in 2020, I'm not sure that it's going to happen quite as planned.
"The three participants make a fine team, they are already individually renowned for their keen research and musical expertise" Living Tradition
Read the review of the CD by Dave Kidman in the Living Tradition magazine HERE.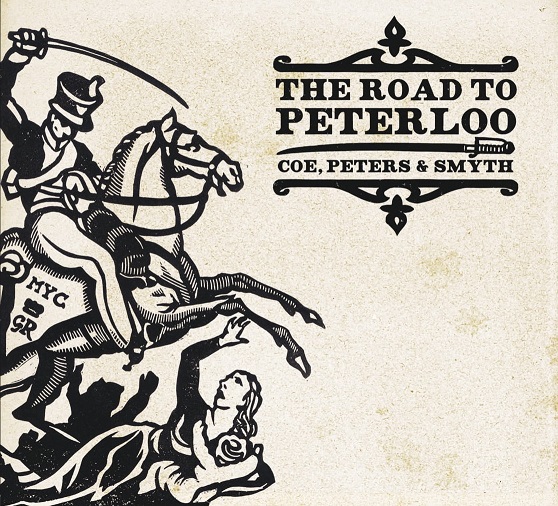 "THE ROAD TO PETERLOO" BASH CD 65 (COE, PETERS & SMYTH)
You can see the track list and buy a copy on the Road to Peterloo discography page.
CDs (which come with extensive liner notes) are £10 + £2 postage (for within UK), £4 (to Europe), £5 (to the rest of the world).
Or, if you would like to order and pay by cheque, then please make cheques payable to Backshift Music, and send along with your name and postal address to:
Backshift Music, 103 Oldham Road,
RIPPONDEN,
West Yorkshire
HX6 4EB
UK
I've been asked for the words to the songs on the CD, and you can find them by clicking HERE and scrolling down to "The Road To Peterloo" section.
World Listening Post – a New York-based music site – has reviewed "The Road to Peterloo" by Coe, Peters & Smyth. See the review HERE. World Listening Post covers music from around the globe. Since 2015 the site has published review of albums from 85 countries and been viewed by readers in 160 nations.
'The Road to Peterloo' tells the story of one of the most notorious incidents in British labour history – the "Peterloo Massacre" in Manchester in 1819 – through some of the many broadside ballads that were printed around the time of the event. Brian Peters, Laura Smyth and I trace the story from its roots in the poverty and hunger suffered by handloom weavers in the early 19th century. Our songs describe the terrible events of the day itself, when mounted soldiers charged a peaceful crowd demanding votes for all and killed or injured many men, women and children by their indiscriminate use of sabres, and tell of later political developments inspired by the carnage.
In "The Road to Peterloo" we present a trove of freshly-discovered material, with ballads sourced from Alison Morgan's new book on contemporary broadsides, and from our own research. Many are set to original tunes which we play on concertina, melodeon, bouzouki, guitar, cello and banjo, and we also intersperse the songs and ballads with period dance music from the Manchester area.
Keep up to date on the The Road to Peterloo website.
THE MAN IN THE RED VAN
Sales of "The Man in the Red Van" have exceeded my wildest expectations – thanks to everyone who's bought one – and I've really appreciated the lovely reviews it's had – see some of them on my
REVIEWS
page. You can buy a CD or from my
DISCOGRAPHY
page (you can also buy my other CD's or downloads from there).
Click on this image to hear me sing "King Henry" from the CD, live on The Durbervilles Folk & Roots Show (courtesy BBC Radio Leeds).
PETE COE – THE PERFORMER
Pete Coe celebrates narrative folk songs rooted in English traditions, classic ballads & broadsides, rural yarns, travellers tales, and songs of love, loss & protest learned from the old songcarriers & songsmiths he's met over a lifetime on the road. He performs with great skill, presents with authority & good humour & encourages audience involvement.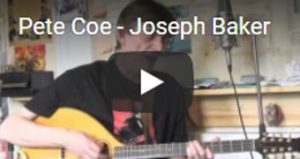 Watch Pete playing one of his compositions: "Joseph Baker":
Click on the festival name to see Pete's Shepley and Cheltenham Folk Festival performances on YouTube .
Festival performances on YouTube: Shepley Cheltenham